The Project: The Hot Mommas Project is the world's largest women's digital case study library designed to serve as role models and mentors from the basement to the boardroom. The library is free, comprised of rich – often jaw-dropping – stories, by women of all backgrounds and cultures. The Hot Mommas Project collaborates with educators, institutions, women's and girl's groups, parents, and companies to use the venture's teaching tools and training seminars which increase confidence up to 200%. Hot Mommas® Project started as the research of our founder as a part time faculty member at the George Washington School of Business, Center for Entrepreneurial Excellence. More and more, students kept asking not only about her work experience, but also her home and family experience. Long-story-short: the Hot Mommas Project was born to fill a gap in the educational system – Teachable, scalable, authentic role models providing a full picture of success. Research shows exposure to key networks of role models/mentors and family issues are the number one and number two issues impacting womens' career success.

Kathy Korman Frey
Founder
Kathy founded the Hot Mommas® Project, writing one case, then  - getting an outpouring of requests for more – built a software allowing women from all over the world to write their own. Frey previously served as Managing Director of Vision Forward, COO for the National Council on the Aging Development Corporation, as Vice President of Business Development for a healthcare software firm, and in management and as an analyst in the merger and acquisition and competitive intelligence industries.  Frey is a former Alzheimers Association board member and currently serves on the boards of United Women in Business and 30 Second Mom. She is the recipient of a Washington Business Journal Women Who Mean Business Award the DC NAWBO Woman of Distinction Award. Frey teaches Women's Entrepreneurial Leadership at the George Washington University School of Business; the course is the winner of a National Excellence in Entrepreneurship Education Award. Frey earned her BA in English from The University of Virginia and her MBA from Harvard Business School. She lives with her husband, two children, and two dogs in a state of semi-controlled chaos.  She is currently researching innovative part-time work models. Click here for more.
Follow Kathy on: Twitter

Hope Baber
Operations Manager
Hope Baber is the main "Ops Gal" at the Hot Mommas Project. Originally from San Diego, California, she is currently a junior at the George Washington University where she is majoring in sociology. Hope has an interest in business and entrepreneurship which she plans to pursue after graduation. Outside of classes and working at the Hot Mommas Project, Hope is active in her sorority on campus.

Ify Ofulue
Case Library Curator
Ifeoma "Ify" Ofulue, PhD, is an award-winning rhetorical scholar whose research explores the interplay of gender, religion and cultural identity in American public discourse. She is Founder and Executive Director of DC International Women Professionals, a social and professional network of women who live and work in international contexts. A native Washingtonian, Dr. Ofulue currently resides in the DC area where she is completing her book on science, gender and ethnicity in contemporary American evangelical rhetoric of biblical manhood and womanhood. Her research and teaching have been recognized by Eastern Communication Association, National Communication Association and the International Communication Association. Ify works with the Hot Mommas Project as a curator and partner. She represents the project at events such as TEDx Women.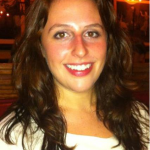 Lindsey VanDeBrook
International Ambassador
(Abroad for the year – we miss you Lindsey!) Originally from Manahawkin NJ, Lindsey is currently a sophomore at American University studying Business Administration.  After graduation, she hopes to go to graduate school to receive her MBA. When not working with the Hot Mommas Project she is actively participating in her sorority and making plans to join a professional fraternity as well. Linsdsey will be studying at the London School of Economics next year.
At Large Consultants

Achin Jain
Learning Community Consultant
You may recognize GW's former Learning Community Manager, a GW MBA now a successful executive with a petrochemical company in India. Achin still helps the Hot Mommas Project from abroad, and is a huge supporter, wealth of knowledge, and "guy we love."
Judges
The entire team would like to give a special thanks to our esteemed judges, many of whom are advisors and mentors to the project.
Country Managers
Thank you to our global leaders from around the world who are well-known in their industries and countries. Current and past country managers:
Men's Aux
We walk the talk at the Hot Mommas Project and work in educator-student teams. Are you a driven student in the DC area, or work well virtually from around the globe? See our listings.
The Hot Mommas Project has many supporters and volunteers who regularly help us and cheer us on.
We cannot thank you enough.