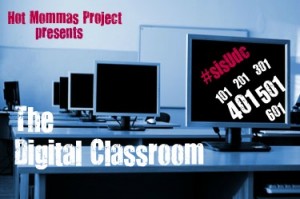 #SisU Learning Series from the award-winning Hot Mommas Project
Links:
Email us about offering a digital classroom to your organization
Read about Module 2 (below)
#SisUDC is our hashtag for the Sisterhood of Success Digital Classroom. Here's the equation: Hot Mommas Project is the world's largest women's case study library, the research of our founder who is on the faculty at the George Washington University School of Business for the past decade and teaches the nationally award-winnning Women's Entrepreneurial Leadership.
So what happens when you take that class, the world's largest women's case library, and the best practices of corporate and entrepreneurial realms and pack them into a curriculum: Our Digital Classroom. As Ted Leonsis, noted business executive and philanthropist says, "There are two wallets: Time, and money." We've designed our Digital Classroom so you don't have to spend an exorbitant amount of either as you learn the following high-ticket items:
Welcome to Hot Mommas 

Project Presents: #SisUdc
The Sisterhood of Success™ Digital Classroom
As seen in

Click for Preview of Module 302: The New Power Women's Network
[vimeo http://www.vimeo.com/52085568 w=500&h=313]
What:
Five mini webinars packed with proven, time-tested information in award-winning classes previously unavailable to the public and reserved for elite academic, corporate, and entrepreneur groups. These will be in digestible 20 minute sessions with extensive Q&A afterwards.
Templates and tools to correspond with each topic.
A free bonus session sharing proprietary Hot Mommas Project research.
Access to early notification on discounts on all Hot Mommas Project events.
More details on the first class modules can be found below.
When:  Sessions are self-moderated. Review the sessions at your own pace. All sessions are recorded to allow for flexible schedules and a-synchronous participation. A check list is provided to make sure you are getting the most out of each session.
How: The class will be administered from a special, closed blog which will house pre-recorded webinars.
Who: Taught by founder of women's leadership venture – The Hot Mommas® Project, Harvard MBA, Entrepreneur in Residence and Professor of an award-winning Women's Entrepreneurial Leadership class at The George Washington University School of Business, Center for Entrepreneurial Excellence, serial entrepreneur and intrapreneneur, Washington Business Journal Woman Who Means Business Awardee and NAWBO Woman of Distinction. Full bio.
Module 300 courses:
Utilizing Networks, Communities of Interest, Mentoring
301: The Mentoring Goldmine – an overview
From our Summer session provided free of charge. Find on closed site. Review at your own pace.
302 Utilizing Networks – The New POWER Women's Club
How do you utilize a network. Is there a new "Old Girls Club" and how do you get in on it? Be a fly on the wall inside how big deals get done, over lattes, email, while kids are playing, while shopping and why these people trust each other and transact so quickly. The playing field has changed ladies in some ways, and in other ways it's the same. Starbucks, SEPHORA, or the board room….Learn about the five levels and how to move up them.
Optional peer learning: Share your own stories too, on how you see this phenomenon coming into fruition.
303  Utilizing Networks – Breaking Into The Boys Club
Do you need to break into the boys club anymore? What are women doing to sabotage themselves in their current work environment? What is the one single thing women could do to improve their power and perception within an organization? We bring a trusted GWL (Guy We Love) into the Sisterhood to get the real scoop. What questions have you always wanted to ask? This person is a "connector" and hears the conversations no one tells us about.
Optional peer learning: What are your techniques for breaking down gender barriers. Do you believe there still are any? Does it depend on the field? Share your experience.
304 Utilizing Networks – What Networks Should I Join? 
There are so many groups, which are the right ones for me? Where to start networking is a big question. And for some, it's not where to start, but how to pare down. We present a specific way via a case study of how to match your priority areas to groups you'll seek out. Sis U alums will not be surprised to find this will match a major goal, and from that goal attendees will derive five "get smart areas"… a common theme in Hot Mommas Project learning and mentoring teachings. But in this session, we'll walk through – in detail – how to apply these tools within your weekly calendar, how to approach the event, and how to follow up.  This is networking at a strategic and tactical level.
305: Mentoring – How to Approach a Mentor
How do I approach a mentor? Do you always hear that you should get mentors, but are really wondering how, in this day and age of "information assault"? What do you say to someone? "Will you be my mentor?" On this call, we discuss specific, tactical approaches that work for broadening your base of mentors and trusted advisors. We hear from a mentor and advisor on what worked for her, and typical errors she sees novices make. We also address a specifics approaches for reeling in the high level mentor.
Optional peer learning: What experiences do you have communicating with mentors, good and bad. Bring it, let us learn from your stories. (You don't have to use your last name.)
306: Mentoring – Relationship Management
Yes, there is a good way and a bad way to manage a mentor relationship. What distinguishes a sophisticated person from an unsophisticated one to a mentor is how they MANAGE the relationship. We will show you the keys to sophisticated relationship management that, frankly, you'll be able to use with your customers and other areas of your life. But with your mentor, it will be incredibly rewarding. Saying "thank you" to a person of whom much is asked – by many – reflects well on you, and can often have unexpected, positive results. You will also receive tactical tips on how to manage your network. We'll also interview an expert on a successful mentoring relationship.
Optional peer learning: The sharing in this section can be quite interesting, ranging from values we learned from our parents and grandparents to experiences at work. We saved this module until the end for a reason.
307:  Communities of Interest 
Is there more to this "Networking" and "Mentoring" think than we think?. Communities of interest may well be the new trend. Many well-known authors, business leaders, and researchers have espoused the value of "communities of interest" – that is, groups with which we are affiliated that give our life meaning and purpose. This broadens the potential significance and role of our networks and groups of mentors. Learn about examples of some of these startling communities of interest that are impacting people's abilities to survive disease, longevity, and happiness. Connecting with individuals on the basis of what you both like is powerful. We discuss this trend, and the value it will bring to your career and life, during this session.
Optional peer learning: What communities of interest give your life meaning? Do you find you must separate them or blend them with your business/career life? Provide examples, as some may be looking to learn "what works" and "what doesn't."
Come see why Professor Frey's class is the recipient of a National Excellence in Entrepreneurship Education Award, the Hot Mommas Project is the recipient of a National Case Award from Coleman Foundation.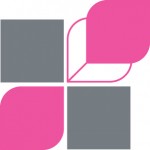 Email us about this, or a customized digital classroom.