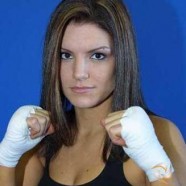 As we countdown the weeks for the HotMommasProject.org case study submissions, we launch our Power Plays series: Top things every power woman must know.  Keep it in your purse, so to speak. And P.s.: Nominate a dynamic woman YOU know *self included* HERE.
Power Play #1: Be Ready to Fight
The fight is not over ladies. Just because women have the right to vote and can be CEOs doesn't mean we can eat bon bons and coast. What are you willing to fight for? There are a number of areas we could choose to take on: Gendercide and human rights for women, pay equality, the number of high-ranking women executives, the number of women on boards, the number of million-dollar plus women-owned businesses, and self-efficacy.
Gendercide
Girls around the world are being killed, neglected, or disappearing. The number is now 100 million. The number is rising.
Pay Equality
The average woman working full time still earns 22 cents less than the average man.
Women in Top Ranks of Business
Women comprise 2.4% of Fortune 500 CEOs and 15.2% of Fortune 500 boards.
Women in Top Ranks of Entrepreneurship
Only one in five firms with revenue of $1 million or more is woman-owned.
Center for Women's Business Research key facts.
Self-Efficacy for Women and Girls
Women and girls have lower self-efficacy than our male counterparts, which leads to a self-limitation of opportunities.
Pick one. Then fight.
When there is a conversation involving women, know about it, and mention it.
When there is a news story, record it.
When there is an article, read it.
When there is an opportunity to tell your children or friends about it, tell it.
When you give, give to it.
There is no white knight
There is no white knight ladies. So get ready to put up your dukes, get fierce, and represent your issue to the world.   What are you willing to fight for?
In future posts, you'll learn the hard numbers on exactly why women and girls are so important.
Related posts:
####
Hot Mommas = Dynamic Women.
We increase confidence of Gen Y, Gen X, and beyond.  We are the world's LARGEST women's case study library (HQed at the George Washington University School of Business, CFEE). We measurably increase confidence and success factors (through our proprietary suite of SisU branded learning tools and events). More about us.