Michelle Lochan
The Courage to Fly
I stood looking down from the bridge in the exact spot where only a month ago a young woman stood with her 3 year old son and I wondered, "how did she find the courage?" It took a lot of courage and strength to lift herself and her son over the guard rail and leap into the on-coming traffic to end her misery. And now here I was contemplating the same thing.
As I looked down and thought this was the way to stop the torture I was going through, a voice in my head asked "who will give the children their breakfast tomorrow if you jump?" I agreed and walked back to my car.
Read more of Michelle's story here on HotMommasProject.org, the world's largest women's case study library.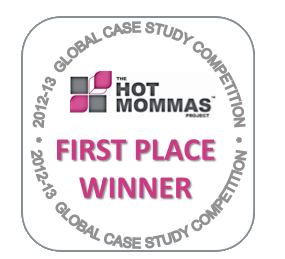 Michelle joins the Sisterhood of Success, shares her story and – in doing so – offers lessons learned which benefit us, or someone we might know (or even someone we don't). Visit Michelle's company site.
See Michelle's talk wrapping up our Hot Mommas Project 2012-13 Awards Video
###
Hot Mommas® = Dynamic Women
Hot Mommas® Project: The world's largest collection of women's case studies. We provide access to female mentors and role models for use by trainers, educators, and parents from basements to boardrooms around the globe. Our library + our women's leadership training series = measurably increased confidence (up to 200 percent).
We're founded by a faculty member at the GW School of Business and included in the mission of its Center for Entrepreneurial Excellence.
Proud of the Women and Girls in Your Life? We are too.
Join the Sisterhood of Success® where your stories + our teaching tools increase confidence up to 200%.
(Dudes? Check "Men's Aux" Box)