Caroline Adams Miller
Will the Real You Please Stand Up?



…I had gone from nearly dying to becoming an international role model….The 'real Caroline Miller' has decided to finally stand up and tell the story of how I have remained in recovery for decades.
I hope it lights the way for others who are suffering alone and who need a new kind of role model.
Read more of Caroline's story here on our case site HotMommasProject.org, the world's largest women's case study library.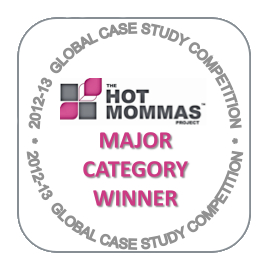 Caroline joins the Sisterhood of Success, shares her story and – in doing so – offers lessons learned which benefit us, or someone we might know (or even someone we don't).
Click here to see a short video by Caroline.
###
Hot Mommas® = Dynamic Women
Hot Mommas® Project: The world's largest collection of women's case studies. We provide access to female mentors and role models for use by trainers, educators, and parents from basements to boardrooms around the globe. Our library + our women's leadership training series = measurably increased confidence (up to 200 percent).
We're founded by a faculty member at the GW School of Business and included in the mission of its Center for Entrepreneurial Excellence.
Proud of the Women and Girls in Your Life? We are too. 
Join the Sisterhood of Success® where your stories + our teaching tools increase confidence up to 200%.
(Dudes? Check "Men's Aux" Box)