Kathy Wilson
The Unacceptable Woman
Why in the world would anyone want to do business with me? I'm a fraud, who no one in their right mind would listen to. Or, at least, that is what I thought for many, many years as I bore the sins of my past and my skin color like the scarlet letter. It was only when a wonderful coach decided to take me through an exercise that my life ended up changing for good.
On a lark she said, "Close your eyes and tell me the first word that comes to mind to describe yourself." My answer? Unacceptable. I opened my eyes and it was like the world was in Technicolor.
Read Kathy's full story on our case site HotMommasProject.org, the world's largest women's case study library.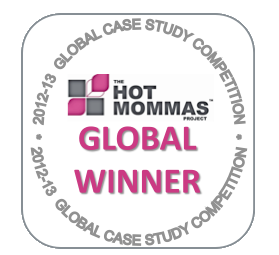 Coach KDub joins the Sisterhood of Success, shares her story and – in doing so – offers lessons learned which benefit us, or someone we might know (or even someone we don't). How often have we judged ourselves? Thanks to Kathy for this ultimate coaching job. Coach Kathy Wilson's site.
See Kathy's talk in our

Awards Video
###
Hot Mommas® = Dynamic Women
Hot Mommas® Project: The world's largest collection of women's case studies. We provide access to female mentors and role models for use by trainers, educators, and parents from basements to boardrooms around the globe. Our library + our women's leadership training series = measurably increased confidence (up to 200 percent).
We're founded by a faculty member at the GW School of Business and included in the mission of its Center for Entrepreneurial Excellence.
Proud of the Women and Girls in Your Life? We are too. 
Join the Sisterhood of Success® where your stories + our teaching tools increase confidence up to 200%.
(Dudes? Check "Men's Aux" Box)