On the way there, to my aunt and uncle's, I'd sit in the back of their car – in the middle where I was sure not to miss anything. Sharon would belt out the Cher AND Sonny parts of the Sonny and Cher "I Got You Babe" on the 8 track. Next would be Neil Diamond, then Anne Murray, then Billy Joel.
(For you youngins', here is what an 8 track is. Dangling participle, dangling participle). This (experience, not the dangling participle) was the coolest thing in the world.
I spent the night at my aunt and my uncle's house all the time growing up. I had a special shirt I'd wear to sleep. A Popeye shirt they set aside for me. Of course this, too, was the coolest thing in the world.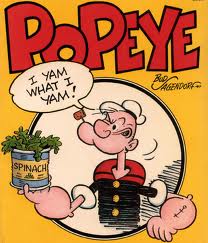 The hair went by generation, and I followed it every step of the way. In the beginning, it was Jaclyn Smith. Long, the curls, just the quantity of hair. It was a sight to behold. And, what's more, she actually kind of looked like Jaclyn Smith.
Then, we went to a bob, we got highlights, below – when I got married – it was a "shorter" period.
My aunt was a massive jock growing up. She would play stickball on the streets of DC and crush people. But, she also taught me how to do my make-up. She taught me how to eat artichokes. I mean, what else really is there in life?

As I grew older, she was my confidant. As an only child, there were so many things on which I missed the meeting. I could always count on a good, non judgmental conversation at my aunt and uncle's house. I would walk out, and feel sane, supported, and just – well – not alone in the world.
As I grew older, we evolved beyond a familial relationship to friends. Close friends. I've got her back. To say she's got mine is an understatement. At the risk of TMI, let's just say she "held my hair" in the hospital – for hours –  after I had my kids. We now have a joke.
Sharon: "How are ya Rink?" (her name for me)

Me: "Vertical, and not barfing."
Today, my Aunt and I are in a group now called The Shoe Coven. It started with friends shopping, but now is so much more. What do therapists and psychiatrists do when they need therapy? They go to the Shoe Coven. I am the only non therapist permitted.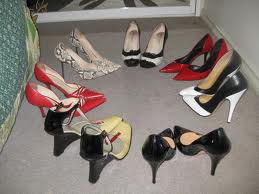 My aunt is my role model for so many things – a friend, a human being, a wife, a professional. I can't say how much I love her and the adapted Mother's Day cards each year just don't cut it for me.
I'll end with a story I shared with @SavvyAuntie, Melanie Notkin, creator of National Auntie's Day (BRILLIANCE)
My Aunt, seriously, is the best. My husband and I took this quiz and it asks "Who do you trust most in the world?" My husband guessed my Aunt, just to give you a sense of how close we are. So happy for this day!!! She deserves it!! Told a bunch of folks.

I LOVE that story – thank you!!!!!!!!!!!!!!!!!!!!!!!!!!!!!!!!!!!!
HAPPY AUNTIE's DAY! Please send this to your Aunt! Post on FB, email, whatever. Just do it! Today!

Xo Auntie. I love you!
Kathy
###
Hot Mommas = Dynamic Women.
We increase confidence of Gen Y, Gen X, and beyond.  We are the world's LARGEST women's case study library (HQed at the George Washington University School of Business, CFEE). We measurably increase confidence and success factors (through our proprietary suite of SisU branded learning tools and events). More about us.