THANK YOU for taking the time to BE HERE.
It's our un-book club where we bring role models and mentors from around the world to life. Caroline's award-winning case-study (see link below) will bring you up to speed before the call.
In what may be the highest value, shortest time ratio: You'll learn from a real role model and mentor her experiences, amazing life story and be able to ask her questions. 
Why do we do this? Because access to role models and mentors – even in case study form – are shown to increase self-efficacy. 
What do I do?
Update: This Un-Book Club has taken place. See the below links:
Read  CAROLINE's CASE – February 2015's featured case author is Caroline Adams Miller, winner of the Hot Mommas Project Mentoring Category for our last competition.
Afterparty – additional resources, posted 02.20.15

Case to go: a PDF document with all the call goodies included – available for our pilot participants
About our featured Case Author and Speaker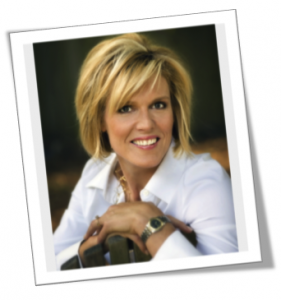 Caroline Adams Miller, MAPP published her first book, "My Name is Caroline," in 1988 (Doubleday), which was the first major autobiography by a survivor of bulimia.
It was an Alternate Selection for the Literary Guild, and won plaudits around the world for its raw, uncensored look at a disorder that few understood or knew how to treat when it was published. "Feeding the Soul" (Bantam 1992) and "Bright Lights for Dark Days" (Bantam 1994) followed, and all were translated into multiple languages.
In 2009, Caroline published a groundbreaking book in the field of Positive Psychology and goal setting, "Creating Your Best Life." As the first evidence-based book that linked these two scientific theories, the book earned a red star in the Library Journal, and is used in educational settings around the world, along with being a mass market bestseller.
A Harvard graduate, Caroline worked at the Wall Street Journal, and went on to partner with Dr. Michael B. Frisch, a clinical psychiatrist, to write Creating Your Best Life: The Ultimate Life List Guide, a 2011 best seller which sold over "15,000" copies. Update: Caroline's next book on GRIT is live on Amazon. See Carolines books here.
She recently did  a TEDx talk called "The moments that make champions" that is gaining momentum online.
On Friday, February 13th at noon, we have the honor of Caroline's return to do another talk, this time with our group.
Visit these links to connect with Caroline Adams Miller:
Caroline's Site | Video Bio | Twitter | LinkedIn
Where to find Today's Case
You can read Caroline's case now, at HotMommasProject.org,  or join the broadcast at noon sharp when we'll be reading it together.
Here's a brief quote from the Introduction:
It was the summer of 1990 and my life had now become fodder for a popular game show.  In facing my darkest demons, and writing about my recovery from bulimia in the first major autobiography by a survivor, "My Name is Caroline" (Doubleday 1988), I had gone from nearly dying to becoming an international role model. I'd had to figure out who I was, and who I wanted to become – essentially a "real" version of myself to live –  which made it especially ironic to be standing here playing this game with millions of television viewers.
Once Again! The Agenda…
Update: This call is over. Sign up on our email list for an alert for the next UnbookClub.
On Friday, February 13 (WHOA…), 2015 at noon Eastern, the event begins. We'll meet here for an hour to read or review the case study. Here's our schedule.
In advance: Read or review the case.
Dial in
Listen as Kathy interviews our expert from 12-12:30 EST.
Ask your questions (via Twitter) which will be answered between 12.30 and 1.00. #BossAcad = our pilot term. (Option: Submit questions in advance by tweeting them using the pilot hashtag #bossacad.)
We'll ask as many questions and answers as we have time for.
Just stay on the line to attend.