So it started with this article:
Morons and Oxymorons: Undermining Women in Leadership
I thought this title was pretty excellent.
The text of the article gets heavy (INSEAD). Points include the Catch 22 of if women act competent we're frowned upon, but if we act nice, we're not viewed as competent.
The bottom line? Success equals comfort with gender identity. This is a fancy way of saying: Be comfortable in your own skin.
I do wonder how this is possible when there are many messages saying to girls or women, "Be this, be that" – and we're game for it.
Dr. Louann Brizendine tells us in her book The Female Brain that – as girls – we interpret external cues of others' happiness with us, and make adjustments, as early as 18 months.
This is confusing, no? Be comfortable with ourselves…yet, the messages say "be better." Even just one realm, appearance. One word:
Oy!
To turn the tables: I've never heard so much belly-aching as when this guy came on during the Super Bowl. If this dude were on the Sports Illustrated instead of the swim suit models … I wonder…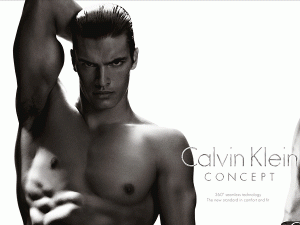 Enter Amy Cuddy from Harvard Business School.
She proves we can change (stuff we want to), from the inside out, with her research of Power Poses.
What are Power Poses?
In her TED talk, Dr. Cuddy says: "I'm a social psychologist, I study prejudice, and I teach at a competitive business school…in the animal kingdom, it's about expanding….humans do the same thing."
She continues…
"Women feel chronically less powerful than men…. Can you fake it til you make it and experience a behavioral outcome that makes you feel more powerful?"
Well, this is a great question. Right? Because – @DrLouann set up a kind of bleak situation where we are people pleasers from 18 months onward.
Power Info from Dr. Cuddy:
Powerful people are more assertive, more confident, more optimistic, they can think more abstractly, they will take more risks.
Physiologically there are differences in terms of testosterone (dominance hormone) and low cortisol (stress hormone).
In the animal kingdom, if one needs to take over an alpha role, their testosterone will increase significantly and their cortisol will drop significantly
The experiment:
Humans were put in power poses in Amy Cuddy's experiment for two minutes. Then she took a saliva sample. There were changes!
The zinger: "Hormone changes take place that configure your brain to be assertive, confident, and comfortable (or shut down and withdrawn)."
Thus, in a matter of two minutes, taking on "Power Poses" actual physiological changes took place in Dr. Cuddy's test subjects.
Seriously? Yes.
So if the CEO bites it will you come in and strike a pose and start pounding on the desk?
Maybe.
What experiments are you conducting every day?
Said in a much less sophisticated way: Can we brainwash ourselves? And then a bunch of good stuff will happen over time?
Is Tinu Abayomi-Paul conducting her own power experiment when she shrugs off convention as a standing principle in her life? She commented on the INSEAD article when I originally posted it and said:
… I agree with that concept. The best thing about the year before turning 40 was learning not to care so much what other people say.
What's your Power Pose? Or even a lesson you'd pass on to a niece, daughter, co-worker (or…a student in my class who will be reading this post…

please share.)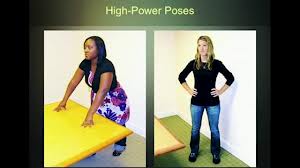 Hot Mommas® = Dynamic Women
We increase confidence of Gen Y, Gen X, and beyond.  We are the world's LARGEST women's case study library (HQed at the George Washington University School of Business, CFEE). We measurably increase confidence and success factors  up to 200%.
Inquire about bringing a session to your group.
Join the Sisterhood of Success® (okay, it's our email list)