The American Association of University Women (AAUW) had a recent blog post shouting out favorite STEM (Science, Tech, Engineering, and Math) women of the screen.
Here was my line of thinking:
…I love AAUW.
…I love TV.
…I love STEM.
…I am going to comment on this…
So first it started with a simple comment.

Then, I felt myself drawn back to the post. Like a magnet. And not just because I was working all morning with my son on his science project having to do with magnets.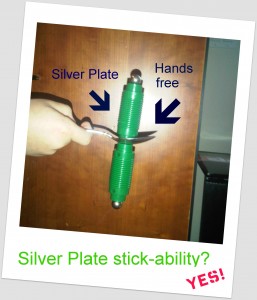 Then, I got a little carried away on the @AAUW site.
My comment had so many links, it got caught in the spam filter at AAUW. Thanks to the merciful moderator at @AAUW who let it through. I also realized I misspelled "tattoo," but, not having a tattoo, I'll take a Mulligan on that one.
I think my inner STEM gal has been waiting to come out for a long time.  It's been repressed. Is yours?
Are you a repressed STEM gal?
Are you intrigued by science, math, engineering or tech in any way (even as a consumer)….but….
a. Do you think you're not "good at math" or have you ever said that?
b. Do you believe that, unless you took Organic Chemistry, you are pretty much plankton in the science food chain?
c. Do you think that SEPHORA and STEM somehow don't go together?
d. Did you opt for the easiest science or math class possible for your college requirement, and flee – perhaps screaming and/or whimpering slightly – to liberal arts?
If you answered "yes" to one or more of the above, you MAY be a repressed STEM gal.
M – Math
Me, I answered yes to "a". I used to say I wasn't good at math. This was, of course, before I met business math. Business math is so practical. It made sense to me.  So much more sense than calc.  Wow. It was an eye opener. But, I only had the chance to experience business math because of an accident.
I was an English Major. I dropped my resume in the wrong box (yes, we had actual BOXES then Gen Yers. Lol and dot dot smiley face). They hired me, I got hooked on business, and now, I can run valuation matrices with the best of them.
When I started my own company, I was uncannily adept at doing sales projections.
I had to then force myself to ask the question: "Am I REALLY a non-math person?"
That would probably be a "no".
T – Tech
I started working down the STEM categories. Why not? The door was busted wide open now. I had always been techy and was an early adopter. I went to computer camp and learned to program when I was young. My mom was a programmer. My husband wants to send the kids to college and retire. I want to send them to college and develop an app.
S – Science
Heck, I know a mom of one of my son's classmates who is doing her med school residency right now. I make sure my daughter has a female pediatrician and already call her "Dr. Frey" when she takes care of me or someone in the house.  My son wants to run a lab. I am writing a book for girls, and the mom in the book works at NASA. What else you ladies got?
E – Engineering
I come downstairs and entire cities are built in my house, by my children, hopefully with nothing breakable. My son is particularly into engineering sling shots. Not all of these work out in the dog's favor. But, we Google various ancient weapons of mass destruction and have a lot of fun. I make sure his sister puts down the wand and gets in on it.
Are you engineering a STEM revolution for yourself, or in your home?
Have you been repressing your inner STEM gal?