Do you have FOMO (Fear of missing out).
As a result, do you sometimes feel you're stretched in a million directions? Unable to focus on what's most important.
One thing we see a lot of at the nationally award-winning women's education venture The Hot Mommas Project is this: Women not spending enough time forming relationships with mentors.
Why does this happen? We know mentors are imporant…but, you may not know HOW important. Also, you may want mentors, but not know how to approach them. People are busy. We're constantly assaulted with information. What if the mentors have FOMO too? Then, they would be super busy as well.
How do we break through the clutter?
Below is a view inside our

Digital Classroom

launching next week, which focuses on these topics:
#1 Get in on the new Power Girls Club – Yes, it exists. How do you do it? Be sure you are attending the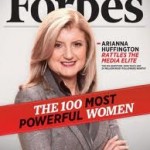 RIGHT networking events for you (not FOMO, people) and forming bonds by giving before you get. Hint: For the Varsity Mentors – you'll probably be approaching speakers versus attendees. When you know enough of these people, and help them, you're "in." There are also some ways to gain automatic admission. Do you know what they are? Take a guess in our comments section.
#2 Breaking into the Boys Club – Does this still exist? What are the top "technical fouls" women commit and how to avoid them. Jack Davies, founder of AOL International, shared the other day that his most successful female hires "get the joke." Are you one of these women, or are you a wall flower, judging, thinking of all the ways things should be different. Join the fun, be in the know, and still maintain your core values.
#3. What Networks to Join. So many networks, so little time. This can be the bane of your existence if you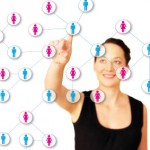 suffer from FOMO. Be sure to percolate on two key things: "How does this relate to my current/future goal," and "What do I want out of this event?" You can also create your "own" network in your organization. Talk about convenient!
#4. How to Approach a Mentor. This is quite tactical. Be careful about the "I want to have coffee with you statement." Instead, say, "I have a very specific question I'd love to ask you. I could get in touch with your assistant re a 15 minute call. I'm happy to be the person you call when in the car, or getting ready in the morning." An approach like this will win over a busy person every time. If not, then they are not a good match.
#5. How to Manage a Mentor Relationship. This separates the sophisticated from the unsophisticated. You want to be gracious, you want to follow up, and you want to be specific about what you learned and how you plan to utilize it. The ball is in your court!
#6. Communities of Interest, and How They Impact You. This is important for people who think they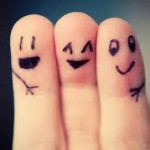 are too old, or too young-slash-inexperienced, or too busy to find and cultivate mentors. Communities of Interest are for you. There is growing hype and buzz over Communities of Interest, ranging from helping you to live longer, to making you happier. What have you got to lose? You only have something to gain. Are you FOMOing yourself out of some basic, core communities you enjoy? A mentor relationship (peer, older, younger) can evolve naturally from such communities.
What mentor success stories (and drama) do you have to share?
What networks do you like, and why?
Do you suffer from FOMO? Remember to focus yourself on what's important. The right mentoring relationships, in the right number, are shown to increase your status, pay, perceptions of success, and confidence.
###
Focus time: The next Hot Mommas Project

Digital Classroom

launches October 24.
Hot Mommas® = Dynamic Women
The Hot Mommas® Project= The Sisterhood of Success™
We increase confidence of Gen Y, Gen X, and beyond.
The research: We are the world's LARGEST women's case study library (HQed at the George Washington University School of Business, CFEE).
The venture: We believe there is a "right way" of doing things. Our award-winning learning tools are a mixture of this belief, paired with some of the most exciting, cutting edge knowledge for women available today. We measurably increase confidence and success factors through our proprietary suite of SisU learning tools: 66% in three hours, and 200% in a semester.
How: We do this through events, Digital Classroom, and by exporting our learning suite to outside organizations and conferences.