We just found out this weekend that we are able to award a limited number of fellowships to SisU 2012 thanks to the generosity of our long-time partner:
The George Washington School of Business
Center for Entrepreneurial Business

and
The Bernstein Family Foundation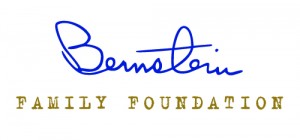 The nominations are flying in.
This is THE definition of helping each other: our Sisterhood of Success.
How fun is this? A sample letter:
You have been nominated  for a fellowship to Sis U, a women's leadership academy taking place Saturday, September 29th from 9.15 am to 12.15 at the George Washington University School of Business at 2201 G Street NW, Washington DC. This fellowship would allow you to attend free of charge, however you would need to respond to us by Tuesday, noon, because we have a limited number of slots for fellowships. You were nominated in response to an email we sent out to parnters, and female leaders already registered for the academy. We asked for the names of women they thought would be a good fit for our award-winning curriculum matched with a high energy, "no mean girls" policy and who would connect well with our group of dynamic, diverse women brought together each year for the learning experience that carries them through the year. Many come just to walk away with a support network and high velocity peer mentoring based on techniques of the world's most successful executives – a notable fan favorite of our events.
Below, please find more information.
Congratulations, and if you could please let Hope, our operations manager, know the day you get your nomination if you'll be attending, as we will likely sell out on Tuesday.
Sincerely,
Kathy (see event information below, and at http://www.sis-u.com )
Kathy Korman Frey |Founder, CHM | The Hot Mommas Project | Entrepreneur in Residence & Adj. Prof of Mgt, Women's Entrepreneurial Leadership |The George Washington University School of Business, CFEE
|Web | Blog | Facebook | Twitter| kkf Twitter |
ABOUT #SisU2012
SisU Academy anchors the award-winning Hot Mommas Project suite of #SisU digital and in-person learning tools. SisU Academy is a half-day seminar which combines groundbreaking research with best practices in women's leadership education. It is the culmination of 10 years of research, re-packaged for you, and taught by the instructor of one of the world's best women's entrepreneurial leadership classes. In a world of promises and fluff, it delivers actual measurable results: This past Fall #SisU Academy graduates walked out with a 66 percent increase in self-confidence after three hours (taken from the same curriculum that increases women's confidence up to 200 percent in a semester long course!).
This year, we're shaking it up a bit.
We know we can deliver the goods. So we've decided to make it even more fun and start off with a star-studded panel of mentors:
*Colette Beyer, Spokesperson for the National Cooperative Business Association
*Ellen Thrasher, Associate Administrator for the Office of Entrepreneurship Education, U.S. Small Business Administration (SBA)
*Kim Rosenberg, President and Co-Founder of Mixology and former semi-pro soccer player
*Theresa Alfaro Daytner, President and CEO of Daytner Construction Group and Fortune Most Powerful Entrepreneur
We'll then move into key facts on women and power, and critical mentoring data ending with our fan favorite "Guerrilla Mentoring" – a high energy peer mentoring exercise leaving attendees with personalized input and a support group.
This is just the tip of the iceberg, because pre and post learning modules have been added to SisU2012. The total summary:
The value for this year's SisU Academy is just outstanding.
1. LIVE CASE STUDY on mentoring, support networks, and fulfilling our goals in the three hour period. Get a good night's sleep!
2. Bonus module: Core women's leadership lessons.
3. Free module of our digital classroom to all attendees of this year's SisU Academy.
4. Q&A blog for unanswered questions that arrise during the session.
5. Discounts on Digital Classroom and future Guerrilla Mentoring packages.
Read full details at http://www.Sis-U.com
Recent Press release https://hotmommasproject.com/2012/09/hot-mommas-project-announces-sisu2012-panelists/