About the Author of The Whip, and Why She Rocks – Big Time:
I saw her across the dining room as she greeted all the guests. Was she one of the owner's family members? She seemed to know everyone. Her face, while exotic and beautiful, was exceedingly friendly. She walked over to our table. And in the way, that only Karen Kondazian can say it, came the most unassuming:
"Hello!"
Behind that one word, were tales you could not even imagine. She shared them with us, evening after evening as my fellow spa-go-er hikers and I sat around gap-jawed like kids around a camp fire. Luciano Pavarotti and Tenessee Williams were counted among her friends. It was incredible. But, resting up from acting was not even why Karen was at the spa. She was there getting ready for her book tour. And thus, one incredible story led to another.
About The Whip
The Whip is a novel about Charlie Parkhurst, a pre Civil War stage coach driver for Wells Fargo. But get this: "Charlie" was born "Charlotte" and lived 30 years of her life as a man. This part of her life began when she set out to avenge the death of her true love: A runaway slave.
Charlie/Charlotte Parkhurst was a real person. Karen is the first to novelize the story and now people in Hollywood  are taking a look at her book to make it into a movie.
Karen wants to come visit us – and talk about Charlotte Parkhurst – because she feels so strongly about her and the message she (and he) carried. We want to celebrate that, and her, and all inspirational and brave women. Please join in. Here's how….
Celebrate Social Justice, Women's Leadership, and Win. Here's What To Do by 5pm June 18:
Want the book? Easy: Like us on Facebook and comment – below – about a person who inspires you, and why.
You can do one or both.
Why are we doing this?
The Hot Mommas Project and Women Grow Business are celebrating actress / author Karen Kondazian's June 18th Book Signing in DC at Barnes and Noble, Union Station at 5pm. If you continue to read, you'll see what an amazing book this is for women and social justice. We're  giving away 10 FREE copies of The Whip for commenters (below) + a free admission to the nationally award-winning Hot Mommas Project Digital Classroom for attendees of the book signing. 
……..So curious? Want to learn more? We thought so.
On following your passion
While Charlie/Charlotte Parkhurst is a a case study in fortitude on a number of levels, Karen Kondazian is a case study in following your passion. This story of Parkhurst resonated with Karen on a very deep level. Karen first read an article about Charlie/Charlotte Parkhurst when she was in her 20s. She was living in New York, reading a Cosmo magazine about women of the Wild West. Karen still carries the browned article with her today. Years and years later, after an award-winning acting career, Karen did it. She wrote the book.
She remembers thinking when she was young, "I need to write something about Charlotte Parkhurst someday." She actually did write a screenplay years ago. It was optioned. But that's as far as it went.  As Karen said, "CBS was not ready for cross-dressing at that time."
A friend later gave her the idea for a novel, and today, many many yellow legal pads, six years, and 27 drafts later, Karen is the author of a critically-acclaimed novel.
A leader among women. A leader in social justice. An inspiration.
We can see why. The story sticks with you. Parkhurst was a pioneer on so many levels.  She transcended gender barriers for one reason, but gave herself economic freedom in so doing.
She transcended racial barriers, and truly serves as an early civil rights role model through her actions. Her travels also take us on an eye-witness journey, at times holding a mirror up to the ignorance and cruelty of others. No sugar coating, just the truth, with Charlotte's more dignified and evolved actions serving as a point of comparison.
Charlotte is not without her weaknesses. Her life is one of deception, and with that comes choices. We are led through the challenges of the choices she makes. Are they the correct ones? We struggle right along with her.
Ultimately, Charlotte truimphs. The Whip is not only fascinating from a human interest standpoint, it's fascinating from a human being standpoint. It makes us examine and appreciate what it's all about. To know someone like Charlie/Charlotte Parkhurst existed – at all – and accomplished what she did is nothing short of inspirational.
ALERT: Language and racial / hate-crime violence – take a deep breath for certain scenes.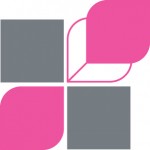 REMINDER – To participate – by June 18 @ 5 do this:
Again, you can enter both, or one.
WINNERS
#1 10 books will be given away. Submit your inspirational woman before 5:00 pm Monday, June 18. (The email used with your blog post will be used to contact you if chosen as winner. You can download your book immediately and do not have to wait for a shipped copy or show up at the signing to retrieve your copy). Your blog comment may be cross-posted on WomenGrowBusiness.com.
#2 One free spot in the Hot Mommas Project Digital Classroom will be given away on June 18 @ 5pm at The Whip book signing. 
That's it….
Now like us, tell us about someone who inspires you and enter to win a free copy of  "The Whip."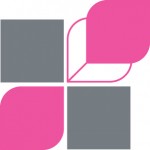 Related Links:
NPR Interview with Karen Kondazian